How Do You Maintain a Healthy Diet?
August 1st, 2010
Posted in
Articles
,
Diet and Nutrition
,
Fat Loss
Maintaining a healthy diet is a question I get asked all the time. With all of the misinformation and lies regarding weight loss, it is hard to know what the truth is.
It seems like there is a new diet fad popping up on t.v. and magazine advertisements every week.
So I decided to put together an article with 7 tips of how to maintain a healthy diet even when you are traveling.
---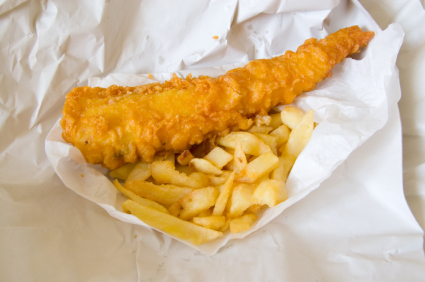 #1 Avoid Fried Foods at All Cost.
Fried foods tend to be high in bad fat. Instead you should focus on eating foods that are baked or broiled.
---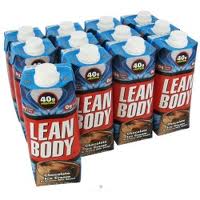 #2. RTD's
RTD's (Ready to Drink) are a great way to maintain a healthy diet. As a matter of fact, I would consider this to be one of the biggest dieting secrets to not breaking your diet with fast food. The reason for this is because they are loaded with the 3 macronutrients (proteins, carbs and fats). And yes, they are the right ratios to consume as most of them are high in protein, low in carbohydrates and contain just the right amount of good fats to replace a meal.
Bonus Tip #1: My personal preference is Labrada Nutrition's RTD's as they come in 4 flavors (chocolate, vanilla, banana and strawberries)
I love the fact that they contain 40 grams of protein, 8 grams of carbs and 8 grams of unsaturated fats. In all of my years of trying out what is the best RTD, my award goes to Lean Body RTD. It was even nominated as the #1 tasting RTD.
---
3. Bring Snacks with You On The Go
While several of you have heard of carrying healthy snacks with you such as the ones you get at the grocery store that say things like "healthy snacks to go", there are some healthier alternatives. Carry with you a protein powder in a Ziploc bag (or shaker bottle) and some rice cakes. The rice cakes will serve as your carbs and the protein powder will supply you with the protein you need. Today's protein powders like ProV60 can easily be mixed with some water and a spoon so needing a blender is a thing of the past.
---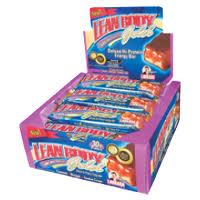 4. Protein Bars
A great meal replacement is a protein bar. The #1 reason I love this is because it contains the 3 macronutrients. Although some protein bars may be higher in saturated fats than others, they are still one of the best choices to choose from as a snack.
Bonus Tip #2: World Wide Nutrition Pure Protein Bars and Labrada's Lean Body Gold Bars are my favorite bars due to taste and nutrition content.
---
5. Make Sure You Consume Your Macronutrients
Macronutrients (protein, carbs and fats) are all an essential part of maintaining a healthy diet. You cannot survive without them. Make sure you consume a diet balanced in all of these macronutrients and make sure you do not neglect the good fats as they will actually help you lose weight.
---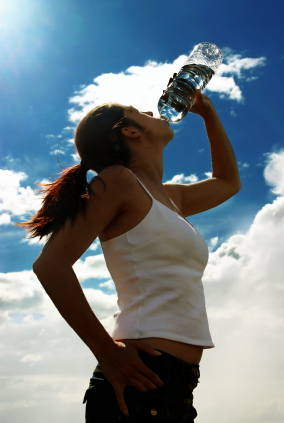 6. Drink Plenty of Water
This should be a no brainer and is easy for you to do as there is water available practically anywhere you go. I tend to carry a gallon of water around with me to ensure that I am drinking enough water on a daily basis.
Bonus Tip #3: Another tip I suggest is to carry an empty water bottle around with you. When I don't have a gallon of water with me, I always revert to plan B which is an empty water bottle. By doing this, I am able to get water from a fountain to keep myself from dehydrating. However, I recommend that you focus on drinking Spring Water most of the time.
---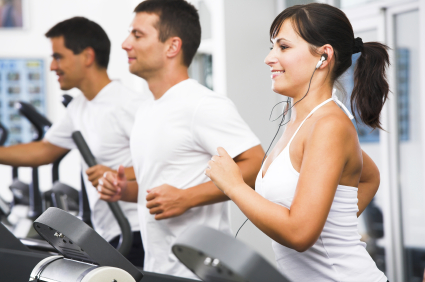 7. Exercise Regularly
Absolutely! You may think this has nothing to do with dieting but the truth is it does. When you exercise regularly your metabolism is enhanced, thus making your weight loss efforts much more effective. In addition, weight training exercise in particular not only has a variety of health benefits but it also increases your metabolism permanently and re-shapes your whole body while it hardens it up. In addition, you tend to care for your body and are more aware of what you decide to eat when you put forth the extra effort to exercise.
Through all of my years of experience and help I have given others, the main reason why people do not maintain a healthy diet is because they stop exercising. As a result they do not treat their bodies the way they should.
Anthony Alayon
CFT (Certified Fitness Trainer)
Creator of The Fat Extinction Program