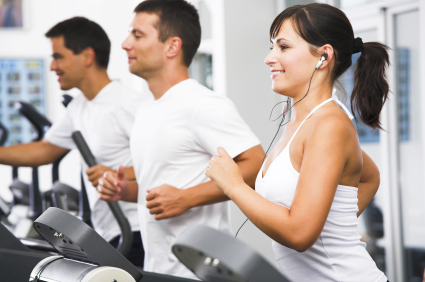 This is a big myth that has plagued women in their efforts to lose weight!  The truth is that while cardio can definitely help you lose weight and get into great shape, it is only one piece of the puzzle.
Now what I am about to say may come as a shock to many, but pay close attention because it is the truth!
---
Believe it or not, while cardiovascular exercise is a good tool to burn some extra calories and get in great cardiovascular shape, it does nothing to increase your body's metabolism permanently or to help you tone your physique! If you want to create a state of metabolic momentum, weight training needs to be your main exercise along with some aerobics used as a supplementary exercise that enhances your cardiovascular system, your recovery from your weight training workouts and also increases your caloric expenditure.
It has been scientifically proven that subjects who embark on programs of this nature lose much more weight than those who just embark in an aerobics only program.
DO YOU WANT TO KNOW HOW MUCH?